Penny Gane – Chair of Board of Trustees
Penny has been involved in the women's movement in Bristol for many years. She works with individuals and organisations as an equalities and human rights consultant and an executive coach.  She was part of the delegation that lobbied the former Mayor to sign the European Charter for Equality of women and men in local life, enabling is to set to the Women's Commission. She chaired NHS Bristol Equality Strategy Group as a non executive director and serves on a national board of the Medical Research Council ensuring public and patient involvement.
Diane Bunyan
Diane has been active in the women's movement for many years. She was the first women leader of Bristol City Council. She works as a consultant on equality and diversity including as an expert on gender equality and human rights for the Council of Europe and the UN. She concentrates on women's role in the economy, to ensure that the needs of women are recognised and addressed in the investment they make in the local economy. She represents BEING (Bristol Equalities Inclusion and Networking Group) on the LEP Board that advises on the allocation of EU funding and also on the group looking at the effects of Brexit on the city.
Christina Stokes – Treasurer
Christina has spent over 30 years working with children and young people's services. She was a city councillor for Eastville, a university lecturer in Youth Work and Head of the Youth Service in South Gloucestershire for seven years. She works as an independent consultant on young people's services and has been a trustee for Survive charity for 11 years, a trustee for South Gloucestershire CVS, a school governor and worked with girls and young women across the county. Recently, she ran a Freedom Programme for 15-24 year old women around domestic violence.
Jane Duffus – Company Secretary 
Jane is the founder of the South West's only all-female comedy event What The Frock! Comedy, which launched in 2012 to champion women in both comedy and the arts more widely. She has extensive experience as a national newsstand journalist and is particularly interested in the areas of supporting women in the arts; working to end violence against women and girls; and recognising the importance of 'forgotten' women in history – especially regarding the suffrage movement. Jane has been a member of BWV since 2012, and is a member of a number of women's charities and organisations locally and nationally.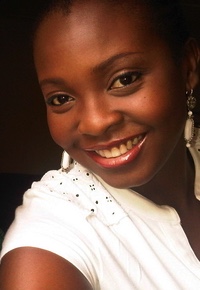 Ifeoma Fox
Ifeoma has extensive experience working in International Development for over 10 years in Africa and Europe spanning a variety of areas in programme management and organisational leadership. She is currently working on a Maternal Newborn and Child Health programme in a Health and Education International Development section for Europe, Middle East and Africa (EMEA) region. Previously, Ifeoma has worked on programmes that spans Rural Micro Finance for the poorest population focusing on women, Community Care and Support for People living with HIV and AIDS and Orphans and Vulnerable Children (OVC), Poverty Alleviation, Human Rights, Youth led and Youth focused programmes on Civic Participation, Sexual and Reproductive Health, Livelihoods and Employment. Ifeoma is also a member of other international women groups and is committed to ensuring women's voices and rights are embedded in polices locally, nationally and internationally.  Ifeoma joined BWV Management team in October 2015.                                     
Eleanor Vowles – Vice Chair
Eleanor is currently studying for an MSc Gender and International Relations at Bristol University. She joined our management group in 2015. Eleanor is passionate about promoting the work of women in the arts sector, working towards equality in local and national politics, encouraging young women's voices and campaigning for services and rights for survivors of domestic violence.
Sanya Rajpal
Sanya is currently studying Law at the University of Bristol. She has previously been a member of Bristol Youth Council and UK Youth Parliament, focusing on working with young people accessing education and skills, as well as being part of the national campaign to encourage young people to vote. She has written and directed films on the Suffragettes and lead a campaign on Stop and Search Legal Rights for young people. She is passionate about making sure that those without the resources available to them can build a life they dream of, as well as making sure young women in the city can shape their environment in the way they wish.
Maryanne Kempf – Vice Chair
Maryanne has volunteered for the last 16 years at a number of Bristol charities, including Victim Support, Bristol Drugs Project and one25 as well as in her own community. She currently works at Survive with women and their families escaping domestic violence, and is a qualified IDSVA. Her paid and various voluntary positions have enabled her to have a thorough insight into women and girls issues and gender equality and is passionate about women and girls safety, equality and sexual identity.
Garima Jhamb
Garima is a law graduate working as a domestic abuse practitioner for the last 12 years. She strongly believes that women in general experience disadvantage and that some are more disadvantaged than others. She has worked with high risk victims of Domestic Violence, handling emergency referrals for refuges and has a professional understanding of women's rights, legal services and court proceedings. She was an active member of AVAZ UTHAO in Bristol (a project against domestic violence) which delivered confidence building, assertiveness skills and motivation to a large number of Asian women in Bristol.
Staff Members
Siân Webb, Programme and Campaigns Manager
Siân has been been working within the women's sector since 2009 when she moved to Bristol to complete a Masters in Gender and International Relations. Sian has been actively involved in supporting survivors of sexual violence, as well as undertaking research on the effectiveness of therapeutic interventions for survivors of rape and CSA, gender based research and consultancy around the development of international gender indicators of the Sustainable Development Goals and data analysis on diversity in the West of England and the gender pay gap. She has spent several years as an editor of a local magazine that focuses on women's empowerment.
Charlotte Gage, Partnerships Project Officer
Charlotte Gage has been working in the women's sector in the UK and internationally since 2004 with a focus on women's rights, policy and human rights. During this time she has been involved in campaigning and influencing around women's reproductive rights, for funding to women-only services and for marginalised women. She has organised and run events and training on various topics as well as attending other events as a keynote speaker and trainer on using domestic and international policy. She has also lobbied the UK Government and international bodies, such as the UN CEDAW Committee, on a variety of issues and advocated for women's organisations by attending high level meetings to discuss human rights issues and researching and writing reports to highlight specific areas of women's rights. In 2014 she completed an MSc in Gender at the LSE Gender Institute with a focus on debates around sexuality and gender identity. She started a part-time role as Partnerships Project Officer for Bristol Zero Tolerance in October 2015.
Maisy Griffiths
Maisy is a Politics Graduate, having completed both a Bachelors and Masters in Political Studies at The University of Sheffield. She has an interest in campaigns and communications, with specific experience of developing information newsletters and managing social media accounts. Following a few years of working in Higher Education, Maisy decided to apply her administrative and communications skills in the third sector. Through her interest in the causes, effects and legislation surrounding gender-based violence, Maisy began to volunteer at Bristol Women's Voice. She has now taken on the role of Communications Assistant for the Bristol Zero Tolerance project, which involves managing social media, developing website content and producing newsletters for interested stakeholders.