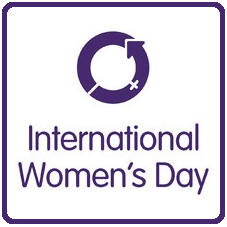 International Women's Day on March 8 is a day when women throughout the world mark our history of taking action for equality and to celebrate our lives. It began in 1908, when 15,000 women who worked in sweat shops marched through New York City demanding shorter hours, better pay and voting rights. In 1910 an international socialist conference declared International Women's Day and this has been taken up and celebrated by women throughout the world ever since.
Bristol Women's Voice has organised various successful activities and events over the last two years.
Please click here to view the 2013 International Women's Day archive.
Please click here to view the 2014 International Women's Day blog and reports.
For 2015, Bristol Women's Voice are organising a day of activities at MShed, Bristol on Saturday March 7th 11am – 5pm. Details are available here.
For other events in March 2015, please check out our listings page here!