Bristol Women's Voice provides a platform for women in the city to get their voice heard. We have a team of volunteer media reporters that report on events, news and issues that affect women in and around Bristol.
Meet the team here!
Sam Holman is a Careers Consultant and Confidence Coach based in Bristol, and works within education and with women in business to teach tools that support those she works with to achieve their full potential with confidence.
Having been a finalist for the Venus Bristol and Somerset Inspirational Woman Awards she is keen to inspire other women through her writing and has been a journalist with BWV since she arrived in Bristol in 2012.

---
Anabel Provansal has attended the University of Roehampton and Studied Drama, Theatre and Performance. At Roehampton she had a keen interest in Community Performance and the power of the arts in helping vulnerable people.
She has recently been working in Cambodia helping businesses to improve management and profit margins. Anabel is passionate about women's rights and having traveled became even more aware of the difference in gender equalities.
---
Jessica Wright grew up in Canada and moved to Bristol in September 2014 after living in Germany for five years. She was drawn to Bristol Women's Voice because she wanted to continue being active in the feminist world.
She has studied to become a Developmental Services Worker (working with people with disabilities) in 2004. There she  learned about the concepts of privilege and devalued groups of people, which naturally extended to her thinking about women's rights as well. She has worked with the Theatre of the Oppressed, where she created workshops to get people thinking about oppression and discrimination.
---
Carrie Love is an artist concerned with promoting well being in our society. Figuring out creative ways to get us talking, realising we have more in common than may appear. Ultimately, moving forward together into a shared vision of a fairer healthier world.
---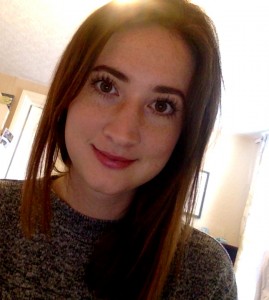 Emma Husband is a freelance writer. She volunteers at various women's charities and is interested in feminist philosophy, women and policy making, and keeping feminism inclusive.
---
Sandi Dheensa is a full time research fellow in social sciences/medical ethics, with a particular interest in interview-based research methods.
---
Lucie Laborde-Briulet is one of BWV Photographers. Born in France, is now temporarily settled in Bristol. She earned her Master's in Paris, studying Social History.She knows there is still a lot to be done concerning women's rights and joining BWV is a great platform for making a difference. She wants her photographs to show the important work the charity is doing for gender equality, and the people who are making it happen. She also plays the ukulele.
---
Helin Khan is an enthusiastic feminist, an avid tea drinker and a lover of words. She is planning to study Women's Studies next year in the beautiful country of Ireland. Being a woman, she has always been interested in the rights of women and the issues they face – from the smaller microaggressions of everyday language, misguided preconceptions and stereotypes; to the large scale fights we must battle for our right to be treated equally.
---
Rhiannon Ellen Thomas is a Journalism Student at UWE from North Somerset. She is the editor in chief of the WesternEye at UWE and equalities officer for the UWE Feminist society. She is interested in  women's mental health, equal rights for women, Bristol Green capital, and other green issues.
---
Bryony Ball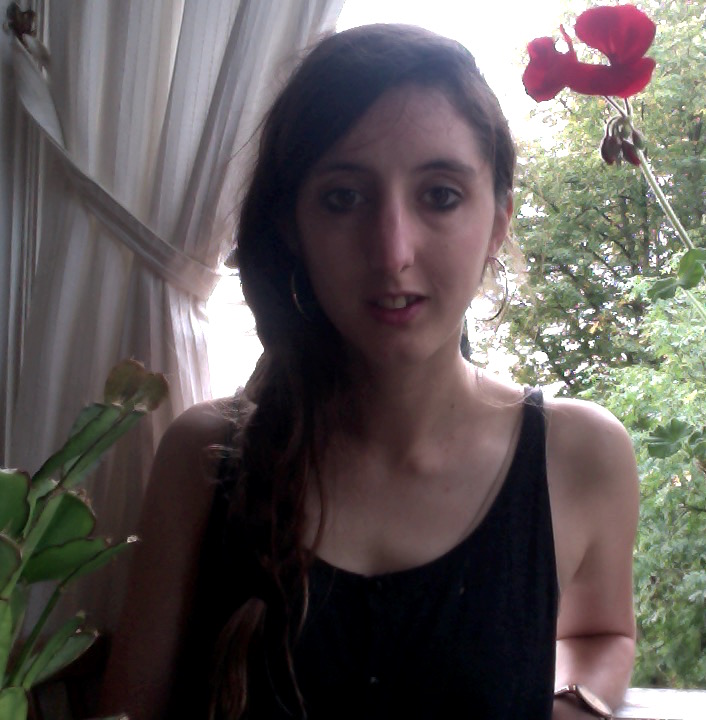 Bryony is passionate about human rights, feminism and social justice and is particularly interested in ending gender based violence.
She has worked within many different organisations in Bristol such as Womankind, One25, Self Injury Support, 1625IP, The Big Issue Foundation and St Mungos and has supported clients who are homeless, young people, Roma Gypsy, survivors of sexual violence or rape, young offenders, victims of crime, refugees, asylum seekers and clients with mental health problems.
Bryony is Project Manager at See It From Her (SIFH). SIFH focuses on empowering women and girls from margnalised or isolated communities or those who feel oppressed.  She also works three days a week at Unseen where she is a case worker; supporting survivors of human trafficking and modern day slavery.
Big Lottery Fund Young Women Reporters
We received funding this year from the Big Lottery Fund to run a training course for young women under 25 to be trained in audio and written media. We have eight amazing young women who are now our youth reporters
Ruth O'Leary
Ruth is currently at UWE university where she studies Sociology, her keen interest being gender and race. She is currently part of the committee for the Feminist Society, and also has a blog on sexual violence. She also currently volunteers for Victim Support as an advocate for many different forms of crime.
---
Anum Rizvi
Anum has been living in Bristol for the past few years. She enjoys sketching, handicraft work, read/write stories and blogs/articles. She is passionate about women issues and feels like its a responsibility to highlight women's achievements, goals and strengths to give other women a chance to be inspired and be motivated. Anum is interested in providing a platform for true stories of women who aren't able to express themselves either due to fear or inequality. Anum is a firm believer of "So verily, with every difficulty comes relief" (Al Sharh 94:5).
---
Alice Owens
Alice is reading Biochemistry at the University of Bristol, where she first found an interest in journalism surrounding women's issues by writing for the feminist society's magazine. She wants to expand on this by reporting in her home city for Bristol Women's Voice. Her choice of degree has highlighted issues regarding women in STEM, and the reasons for the gender imbalance within these subjects is something she would like to explore. Another focus of Alice's is the frequent misrepresentation of females in the media, and the impact that this has on the gender equality movement as a whole. 
---
Lauren Bond
Lauren is currently a student at UWE studying English Literature. She joined Bristol Women's Voice as she is passionate about issues affecting LGBT women in Bristol and hopes to raise awareness of this through her writing. She loves reading and is interested in the representation of women in literature; she working towards writing her dissertation on this topic.
---
Ariana Ahmadi
 Ariana  works at a drug and alcohol charity and is a trustee of St. Werburgh's Community Centre. A graduate from Queen Mary, University of London where she studied Comparative Literature. She is interested in exploring topics that affect Bristol and in promoting the Arts.  Her focus will be to write about unheard issues and interests.
---
Layla Carter
Layla's motivation for becoming a Community Reporter was to address issues of violence against women and help to advocate a change in our attitudes and perceptions towards this. Her intention moving forward is to build on her work reporting on this issue and help the feminist movement move forward as a result of this.
---
Osob Elmi
Osob is an aspiring Journalist who believes in the importance of witnessing and recording the struggles and achievements of our society. She aims to help promote standards of truth and accuracy in the information held in the public sphere. She is interested more generally in how society works and the comparative question of why certain societies developed in specific ways with regard to their legal, economic, and cultural structure. As a Muslim female, she values the importance of embracing one's identity; both religious and cultural aspects. She has worked with media and news companies such as the Bristol Evening Post, Big Q Media and Entertainment, Bristol 247 and continue to enhance her knowledge and experience within the Media Industry. 
---
Are you interested in joining our team of Reporters?
NB – the opinions expressed in articles written by BWV Reporters are that of the individuals and may not reflect the opinions of Bristol Women's Voice as an organisation.